What's Your Home Worth?

Get a free comparative market analysis of your home's worth sent to you with no obligations.
Broker, REALTOR®
Charlotte's Area Home for Sale
Sign Up for Email Updates

We have moved our Luxury Home Website "Click Below"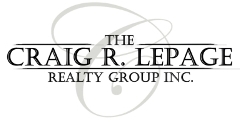 We at Craig R. LePage Realty Group look forward to working with you....

Introduction Brokers
Craig R. LePage, a dedicate real estate Broker, Realtor and REexpert, serving the entire Charlotte luxury area... proudly brings you, The Craig R. LePage Realty Group.
On YourCharlotteLuxuryHomes.com, a Charlotte real estate agent's website, you will find useful information on: selecting the right home for your needs, mortgage rates and choosing the right mortgage, moving and moving companies, as well as Charlotte Relocation information for relocating to "The Charlotte Area, Lake Norman & Lake Wylie".


Charlotte Area / Lake Norman / Lake Wylie Communities
Use YourCharlotteLuxuryHomes.com to find luxury real estate in The Point, The Peninsula, Norman Pointe, Abersham, Pine Creek, Webb's Chapel Cove, Pebble Bay, Skybrook, Club at Longview, The Palisades, Montreux, Skyecroft, The Sanctuary, Chapel Cove, Chatelaine, Bromley, Providence Downs South, Highgate, Myers Park and Firethorne.

YourCharlotteLuxuryHomes.com offers access to homes for sale in your area of choice using the "Property Search" feature. You'll also find useful consumer sites, school information, free reports, community information and answers to frequently asked questions. We offer everything about Charlotte area luxury homes for sale and real estate listings in one easy source because we know your time is valuable.


Sell Your Home
If you currently own a home and are thinking of offering it for sale, YourCharlotteLuxuryHomes.com contains information about selecting the right real estate agent, one who is a Realtor (member of N.A.R.), Broker, effective marketing, appropriate pricing, the inspection process and how to get a CMA (the market value of your home) see the "Find Your Home Value" page.


Custom Homes / Luxury Communities
We proudly offer nearly 100 luxury home community profiles including Waterfront, Gated and Golf Course Communities for the viewers of our website. Home sites and luxury homes in the Charlotte area, Lake Norman, Lake Wylie, Mooresville, Cornelius, Huntersville, Denver, Weddington, Waxhaw, Mint Hill, Marvin and many all nearby areas. Thank you for visiting, YourCharlotteLuxuryHomes.com, your one stop source for Charlotte, NC area / Lake Norman / Lake Wylie real estate and Charlotte relocation information