Huntersville Luxury Homes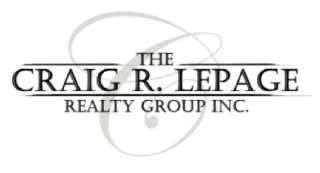 Featured Listings

Huntersville Town Statistics
If slide show is not working correctly press "F5" onyour keyboard.
| | | |
| --- | --- | --- |
| Town: Huntersville | Year Established: 1873 | County: Mecklenburg |
| Est. Population: 43,000 | Population Per Sq. Mile: 1367 | |
| Est. Household Income: $80k | Median Resident Age: 37.4 | Est. Home Price: $243,500 |
| Miles From Charlotte: 14.2 | | Zip Code(s): 28070, 28978 |
Nearby Towns: Cornelius, Davidson, Mooresville, Denver, Lake Norman
The average sale price of a home in the Huntersville area is $269,681. Homes are selling for 95.88% of the list price and are on the market for an average of 102 days.As of 01/15/08
Zip Codes: 28070, 28078
Huntersville is just 20 minutes north of the city of Charlotte and is part of the Lake Norman shoreline. Part of one of the hottest Real Estate markets it really has is all! You can live on beautiful Lake Norman, hang out at Birkdale Village (most popular shopping and night time entertainment in the area), you are just 1 hour from the mountains, just 3 hours from the ocean and best of all great weather. If you like new development, nice people and plenty to do, this is the place for you.
Other Charlotte Area Standouts: The Home of most of the top NASCAR Teams, Charlotte Bobcats (NBA Basketball), Carolina Panthers (NFL Team), University of North Carolina/Charlotte, Lowes Motor Speedway.
Huntersville is also known for its luxury home communities such as Birkdale, Birkdale Grove, Skybrook, Lake Norman Community, NorthStone, Meadowbrook Farms, StoneGate, Olmstead, Vermillion, Stillwell, Beckett, Latta Springs and Mccord Crossing.
NorthStone Country Club ($300's to $600's)
Huntersville / Near Lake Norman / North Charlotte Area
Golf Course Community - 2800 to 4500 Square Feet
The Northstone Club offers luxury country club living at an affordable price. Located in Huntersville just east of Lake Norman, this golf course community simply offers the best of both worlds. All the amenities one could want at an affordable price topped off a great location.
Birkdale(Huntersville - High $200's to $700's)
Huntersville / Lake Norman / North Charlotte Area
Birkdale is the community that put the Lake Norman town of Huntersville on the map. Known for its neighboring retail shopping at Birkdale Village, the Birkdale Community offers an18-hole golf course and beautiful homes at affordable prices.
The Pavilion ($900's to $2 Million)
Huntersville / North Charlotte Area
The Pavilion is a 24 home site community that is currently underway nestled in the rolling hills of Huntersville North Carolina. Located just a short drive from Lake Norman and popular entertainment spots like Burkdale Village the Pavilion is the perfect balance of tranquil surroundings with the nearby perks of suburban life. The Pavillion's central location is close to I-77, I-85 and is just 30 minutes from Charlotte Douglas Airport and the City of Charlotte.
Stillwell at Cashion Road ($900's to $2 million)
Huntersville / North Charlotte Area / Near Lake Norman
Located just minutes from Lake Norman and the ever popular dining and shopping of Birkdale Village, Stillwell at Cashion Road is a 94 acre custom home gated community that offers a variety of landscape. A combination of rolling hills, lush forests and beautiful meadows gives future residents a choice of elegant estate size home sites to choose from. Some of the North Charlotte area's finest luxury / custom home builders have been chosen to build in the unique luxury community. The community is made up of 36 home sites ranging from 1.56 acres to 4.13 acres and is priced form the $170's to the mid $300's.Homes at Stillwell range from the mid $900k's to around $2 million.

The Retreat at Latta Plantation / THIS COMMUNITY HAS NOT YET BROKEN GROUND.....
The Retreat at Latta Plantation (Huntersville - $600's to $1.5 million) Huntersville / North Charlotte Area
The Retreat at Latta Plantation will include around 70 3/4 acre lots at 130 feet wide. As far as I know the luxury home builders have not been chosen yet. Marquee Builders of Cornelius is thought to be one of the 2 or 3 builders that will be chosen for the project. Home prices will start in the $600's and will go up over $1 million. The look of the community will be very wooded and include nature walking trails.
Skybrook ($300's to $900's)
Huntersville / North Charlotte Area
Nestled amidst the rolling hills just outside of Charlotte North Carolina, Skybrook is a multi-community experience that includes everything from a Swim & Racquet Club to a Championship 18-hole golf course and homes built by some of the area's top builders. Skybrook's central location makes for an easy commute to downtown Charlotte as well as popular shopping spots like the North Lake Mall, Concord Mills Mall and Birkdale Village near beautiful Lake Norman.
Twin Coves /LAKE NORMAN Community Lake Norman Luxury Home Community
Huntersville / Lake Norman / North Charlotte Area ($900's to $2 Million)
Lake Norman (The Community) is a small cluster of new luxury homes in Huntersville. Homes consist of water view and waterfront homes. Home sites range from 0.5 acres to 0.75 acres. The Lake Norman community is located on the east side of Lake Norman where water view and waterfront home sites are very scarce.

Meadowbrook Farms
Meadowbrook Farms Private Gated Community ($2 Million to $3 Million)
Huntersville / Northwest of Charlotte / Near Lake Norman
Meadowbrook Farms is a unique Enclave of Luxury Homes in Huntersville just 10 minutes from Lake Norman. This private gated community offers custom built luxury homes on large lots over five acres in size. If you are looking for stunning homes, large home sites, a private gated community close to shopping, restaurants and the fun of Lake Norman then Meadowbrook Farms is the perfect solution.
Huntersville Homes $150,000 to $299,000
Huntersville Homes $300,000 to $399,000
Huntersville Homes $400,000 to $499,000
Huntersville Homes $500,000 to $599,000
Huntersville Homes $600,000 to $699,000
Huntersville Homes $700,000 to $799,000
Huntersville Homes $800,000 to $899,000
Huntersville Homes $900,000 to $999,000
Huntersville Homes $1,000,000 +
Lake Norman Home Specialist: Craig LePage, Broker / Realtor of Keller Williams Realty, Cornelius N.C. 704-618-2412Feel free to subscribe to this Lake Norman real estate information site for future information about Lake Norman Real Estate and area land development. Subscribe above.......
Denver, NC Homes For Sale / Real Estate / Lake Norman
Mooresville, NC Homes For Sale / Real Estate / Lake Norman
Email: E-mail
Website: www.YourCharlotteLuxuryHome.com
Charlotte Luxury Community Directory
Golf Course Communities
Waterfront Luxury Homes
Equestrian / Horse Friendly Communities
Gated Communities

Lake Norman Luxury Homes
Mooresville, NC Luxury Homes
Cornelius, NC Luxury Homes
Huntersville. NC Luxury Homes
Denver, NC Luxury Homes
Davidson, NC Luxury Homes
Troutman, NC Luxury Homes
Statesville, NC Luxury Homes
Sherrills Ford, NC Luxury Homes
Lake Wylie Luxury Homes
Lake Wylie Luxury Homes 2
Weddington, NC Luxury Homes
Waxhaw, NC Luxury Homes
Mint Hilll, NC Luxury Homes
Charlotte Luxury Living
Cobblestone Luxury Community
Craig LePage Realtor Blog
Craig LePage Realtor Broker
Charlotte Luxury Living Information
Lake Norman, NC Real Estate News
Living at LKN Blog
craiglepage.point2agent.com
watertreelanding.realivent.com
CraigLePage Plaxo Profile
LinkedIn Profile
FaceBook Profile
Localism Profile
Huntersville Golf Community
Lake Norman Custom Homes
Lake Norman Luxury Communities
YourCharlotteLuxuryHome.com
Jim Phelps Signature Collection