Denver, NC Luxury Homes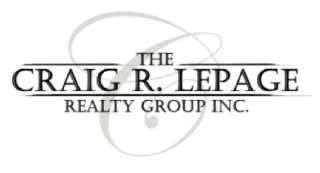 If the slide show is not working correctly please press "F5" on your keyboard.

Denver is just 25 minutes northwest of the city of Charlotte and is part of the Lake Norman southwest shoreline. Part of one of the hottest Real Estate markets it really has is all! You can live on beautiful Lake Norman; you're just 45 minutes from the mountains, just 3 hours from the ocean and best of all great weather. With the opening of the new highway 16 Denver is the new hot spot for development on Lake Norman. Denver is a great place to buy at a lower cost because it is still in the early stages of development compared to many of the other areas around lake. It will not be this way for very much longer. Denver has lake front property, golf courses, shopping and restaurants and is growing in popularity at a rapid pace.
For the months of September and October of 2008 the average sale price of a home in the Denver area is $352,028. In this buyers market the higher end homes seem to be selling more than starter homes. Homes are selling for 96% of the list price and are on the market for an average of 123 days. Home prices in Denver range from $115,000 to $4 Million.
Zip Code: 28037
Other Charlotte Area Standouts: (approx. 30 min. from Charlotte) The Home of most of the top NASCAR Teams, Charlotte Bobcats (NBA Basketball), Carolina Panthers (NFL Team), University of North Carolina/Charlotte, Lowes Motor Speedway.
Cobblestone ($500's to $800's)
Denver / Lake Norman / North Charlotte Area
One of the nicest and newest communities to recently break ground is the Cobblestone Community located in Denver near Lake Norman. This new 26 home community/enclave is where you will find some of the nicest homes in all of Denver.
Webb's Chapel Cove
Webb's Chapel Cove ($800's to $2 million)
Denver / Lake Norman / North Charlotte Area
Located off of the ever popular Webb's Road in Denver this gated community offers very large wooded and waterfront home sites. Webb's Chapel Cove is the perfect community for people looking for privacy, stunning homes at a convenient location.

Norman Estates at Lake Norman
Norman Estates ($1 million to $4 million)
Denver / Lake Norman / North Charlotte Area
Norman Estate is an exclusive private gated located on Lake Norman in Denver. This small private estate style enclave of homes has some of the finest water views on Lake Norman. Just minutes from the new route 16 Norman Estates is an easy commute into downtown Charlotte. The ultimate in privacy, luxury and convenience!
Norman Pointe ($600's to $3 million)
Denver / Lake Norman / North Charlotte Area
Norman Pointe is one of many new luxury home communities being erected in Denver, NC at Lake Norman. Some of Lake Norman finest luxury home builders have chosen to build in this community making it a favorite for people looking to build or buy in the Denver area.
Sailview ($450's to $2 million) Denver / Lake Norman / North Charlotte Area
This Crescent developed multi-phase community offers some of the nicest homes and home sites in the Denver, Lake Norman area. It's finely manicured appearance and beautiful homes make it a front-runner for people looking for guaranteed consistency in a luxury home community.
Pebble Bay ($400's to $2 million)
Denver / Lake Norman / North Charlotte Area
Pebble Bay is a 5 phase custom home community located on the south end of beautiful Lake Norman in Denver North Carolina. Homes are built on large wooded lots and enhance the tranquil surroundings of the tall pines and Lake Norman shoreline. Several waterfront homes are available as well as boat storage and day boat slips for non-waterfront homes. The spacious landscape of Pebble Bay is topped off with over 32 acres of naturally preserved open common space for all residents and guests to enjoy.
Willow Farms Custom Home Community
Willow Farms ($380's to $600's)
Denver / North Charlotte Area
Willow Farms is an exquisite custom home community that offers estate sized lots and impressive amenities for its residents. A number of the area's finest custom home builders have signed on to be a part of Willow Farms construction. Its unique location puts it just minutes from a new entrance ramp to the new Highway16 that will be completed within the next year. If you are looking for a speculative home ready to move into immediately or are looking to build from scratch the Willow Farms Community is definitely one to take a close look at.
Verdict Ridge ($400's to $1 million)
Denver / North of Charlotte / Near Lake Norman
The Verdict Ridge Golf Community is located in Denver, NC just minutes from the new route 16 that will run straight into the heart of Charlotte. The beautiful 18 hole golf course with rolling hills and breathtaking landscape is the perfect backdrop for the homes that line its perimeter.Amenities include a community pool, tennis courts, playground area, driving range, 18 hole golf course and a clubhouse. Sports memberships and social memberships are available. Verdict Ridge is just minutes away from Lake Norman.
Pinnacle Ridge (Just Minutes From Denver in Iron Station)
Pinnacle Ridge ($800 to $1 Million+)
Pinnacle Ridge is an exclusive gated community located in Iron Station just south of Lake Norman. The community offers over one hundred acres of rolling hills, flowing meadows, and heavily wooded landscape for its future residents to enjoy. Home designs will go through an architectural review in order to maintain community guidelines and sit on one to six acre home sites. Many of the area's leading high end luxury home builders will be building at Pinnacle Ridge.
James Plantation
James Plantation Denver, NC / Near Lake Norman ($500's to $700's)
James Plantation is a Gated community located in Denver, NC convenient to the new highway 16 that leads into downtown Charlotte. Several of the areas established custom builders have signed on to build at James Plantation and building of Speculative homes has already begun and are available for purchase. If you are looking for a private gated community with heavily wooded home sites, James Plantation is a perfect fit for you.
HARBOR OAKS at Lake Norman
Harbor Oaks (Homes: $500's to $1.5 Million / Lots: $69k to $549K)
Denver / Lake Norman / Northwest of Charlotte
Harbor Oaks is a beautiful Gated Community located on the fast growing south end of Lake Norman in Denver. This is one the most breathtaking pieces of land around all of Lake Norman. Large wooded home sites are available and range in price from $69,000 to $549,000. A handful of prime waterfront lots are available. This is a "Bring Your Own Builder" community but some builders have already purchased lots and will begin building Speculative homes for purchase. If you are interested in purchasing a lot or building at Harbor Oaks contact: Lake Norman Luxury Home Specialist Craig R. LePage at 704-618-2412
Denver Homes $150,000 to $299,000
Denver Homes $300,000 to $399,000
Denver Homes $400,000 to $499,000
Denver Homes $500,000 to $599,000
Denver Homes $600,000 to $699,000
Denver Homes $700,000 to $799,000
Denver Homes $800,000 to $899,000
Denver Homes $900,000 to $999,000
Huntersville, NC / Real Estate / Homes For Sale / Lake Norman
Mooresville, NC Homes For Sale / Real Estate / Lake Norman
| | | |
| --- | --- | --- |
| Town: Denver | Year Established: | County: Lincoln |
| Est. Population: 14,900 | Population Per Sq. Mile: 302 | |
| Est. Household Income: $60k | Median Resident Age: 37.3 | Est. Home Price: $219,500 |
| Miles From Charlotte: 17.2 | | Zip Code(s): 28037 |
Nearby Towns: Huntersville, Cornelius, Davidson, Mooresville, Catawba, Lake Norman