Charlotte Luxury Homes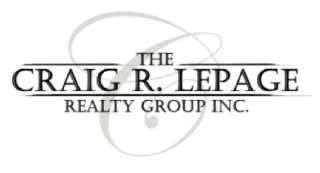 Charlotte Area Featured Listings
| | | |
| --- | --- | --- |
| Town: Charlotte | Year Established: 1768 | County: Mecklenburg |
| Est. Population: 672,600 | Population Per Sq. Mile: 2772 | |
| Est. Household Income: $53k | Median Resident Age: 32.7 | Est. Home Price: $176,000 |
| Miles From Charlotte: 0 | | Zip Code(s): 28201 + others |
Nearby Towns: Weddington, Marvin, Waxhaw, Huntersville, Concord, Matthews, Indian Trail
In a recent article on Yahoo.com and MarketWatch.com ranks Charlotte, North Carolina area the #1 place to live and relocate to in the United States. The rankings of the top 100 cities were released by Relocation-America.com and were based a number of different researched criteria. Rankings are based the strength of a cities real estate market, the area's growth, the economy, its educational and employment opportunities, crime rates as well as environmental aspects such as climate comfort, water quality, air quality and the strength of its recycling efforts.

According to President and CEO of HomeRoute and Relocation-America.com, Charlotte is getting flooded with interst from all over due to its strengths and the opportunities that it offers its residents.
If Slide Show is not working correctly, hit "F5" on your keyboard......
The Sanctuary at Lake Wylie
South Charlotte / Lake Wylie ($1.1 Million to $4 Million)
The Sanctuary is a luxury home community on Lake Wylie in the southwest Charlotte, NC area. Close to local shopping and restaurants and just 20 minutes from downtown Charlotte, The Sanctuary offers the conveniences of suburban living with the quiet quaint environment of a true sanctuary. More than 80% of the land at The Sanctuary is protected land.

THE PALISADES
The Palisades Golf Community and Club
South Charlotte / Lake Wylie ($400's to $3 Million)
The Palisades is a large luxury community in the south Charlotte area. This community offers just about every amenity possible. Residents enjoy luxury living in a beautiful planned neighborhood setting. Luxury homes range from the $400's to $3 Million.

Montreux
Montreux Luxury Home Community
South Charlotte / Near Lake Wylie ($1 Million to $2.75 Million)
Montreux Old World Estates is a private, gated, luxury home community located in South Charlotte. This unique community offers Old World Architecture combine with modern day private estate living. The spacious wooded home sites feature homes by some of Charlottes leading luxury home builders and are designed by some of the countries' leading design firms including Charlotte's own Carolina Design Group.

Chapel Cove
Chapel Cove Luxury Home Community
South Charlotte / Lake Wylie ($700's to $2 Million)
Chapel Cove at Lake Wylie is a 291-acre site that will feature 250 home sites, some of which will face the lake. Home styles will include French Country, Craftsman and Georgian amongst others. Home pricing will range from the $700's to $2 Million. Chapel Cove home sites will measure from half acre to two acre lots and will keep the environmental theme of its sister community, "The Sanctuary" which is located across the street and features over 20 miles of environmentally friendly walking trails.

Whitegate
Whitegate Luxury Home Community
South Charlotte ($1.2 Million to $2.2 Million)
Whitegate is located right in the heart of South Charlotte making it a convenient commute to uptown as well as local shopping and the everyday needs of life. Some of Charlotte's finest home builders have signed on to build at Whitegate. If you are looking to live in an area that is well developed and want the benefits of new construction, Whitegate is the perfect fit for you.

Ballantyne Country Club
Ballantyne / South Charlotte ($500's to $2.5 Million)
The Ballantyne Country Club is one of the premier luxury golf communities in the South Charlotte area. Residents enjoy a full array of amenities, near by shopping and popular dining. If you are looking for an established country club style community with beautiful homes and convenient location, The Ballantyne Country Club is the perfect fit.

Myers Park
Myers Park South Charlotte ($700's to $5 Million)
Myers Park is an upscale community just outside the city limits of Charlotte. Thought to be one of the most prestigious address' in all of Charlotte, Myers Park is a unique blend of historic architecture and new traditional homes. It's convenient location and beautiful homes have made it a popular place for people to choose as their place of residence.


The Conservatory
The Conservatory South Charlotte ($800's to $5 Million)
The Conservatory is a Private True Gated Community located just minute from downtown in South Charlotte. This small, exclusive, luxury community will offer 25 custom built Simonini homes as well as walking trails for all its residents to enjoy. If you are looking for privacy and luxury along with the convenience of being close to downtown Charlotte, The Conservatory may be a perfect fit for you.

Dilworth, Cotswold, Foxcroft & Gleneagles Communities
Dilworth Area of Charlotte ($400 to $2.5 Million+)
On the outskirts of Charlotte on the south side you will find a number of neighborhoods that have historic roots and date back over 100 years. To this day many of same residential structure still stand among many newer homes of the same architectural style. The areas of Cotswold, Foxcroft, Gleneagles and Dilworth along with Myers Park maintain the original Charlotte prestige and elegance that first put it on the map with the areas wealthy population.
Courance French Countryside Style Gated Community ($800 to $1.5 Million)
Imagine going back in time to a real rustic French Countryside village with cobblestone streets, old world architecture, gas lanterns, flowing waterways, elegant fountains, finely manicured landscapes and winding walking paths. This is "COURANCE", a gated French Countryside style village on the outskirts of Charlotte. Truly a unique living experience.... Once you drive through the gates of Courance, you experience old world charm and one of the most tranquil communities in all of Charlotte.
Eastover
Eastover ($400k to $3 Million) Southeast Charlotte
This community is a newer (as of 06/08/08) luxury home community in popular Weddington, NC just south the Charlotte city limits. Bromley will offer its future residents a nature reserve setting with rolling hills, lush wooded home sites and the stunning view of Lake Bromley (a small private lake). Planned common areas will be found throughout the community and will be connected by walking trails and wooded bridges with a 10 acre park surrounding the lake. Home sites and speculative homes are currently available.
Stonegate ($700's to $3 Million)
Stonegate is located in the SouthPark area of Charlotte. This popular luxury home community is conveniently located near local retail and day to day living necessities. Beautiful homes sit on 1/2 acre home sites and are being built by many of the leading home builders in the area. If you are looking a surburban landscape near the big city, Stonegate may be the community for you. For additional information about this community contact: Charlotte's luxury home specialist Craig LePage at 704-618-2412

Stonecroft
Stonecroft / Golf Course Community / South Charlotte ($700's to $2 Million)
Stonecroft is a beautiful Golf Course Community South of Charlotte. Homes range from the $900's to $2 Million and sit of beautiful home sites ranging from 0.3 to 0.85 acres. If you are a golfer or just enjoy the beautiful lanscapes they offer, Stonecroft is deinitly worth looking into.
Southpark (Gated)
Southpark Community - South Charlotte ($700's to $2.2 Million)
The Southpark community is conveniently located just minutes from the heart of downtown Charlotte. This gated community offers its residents mostly Old World and Traditional style homes on home sites that range from 0.3 to 0.6 acres in size.

Sheffingdell
South Charlotte $600's to $800's
Sheffingdell is a hidden gem off of Rea Road, just minutes from the Arboretum shopping center, SouthPark, and Uptown. Twenty seven custom residences will range upward from 3500 square feet, with prices from the $600s - $800s. Nearby restaurants, shopping, golf, and a premier school district ensure that you and your family will valve owning a home in this prime location. With this limited number available, don't let this opportunity pass you by. If you are interested in the SHEFFINGDELL Luxury Community click above......
Charlotte Homes $150,000 to $299,000
Charlotte Homes $300,000 to $399,000
Charlotte Homes $400,000 to $499,000
Charlotte Homes $500,000 to $599,000
Charlotte Homes $600,000 to $699,000
Charlotte Homes $700,000 to $799,000
Charlotte Homes $800,000 to $899,000
Charlotte Homes $900,000 to $999,000
Email: E-mail
Website: www.YourCharlotteLuxuryHome.com
Charlotte Luxury Community Directory
Golf Course Communities
Waterfront Luxury Homes
Equestrian / Horse Friendly Communities
Gated Communities

Lake Norman Luxury Homes
Mooresville, NC Luxury Homes
Cornelius, NC Luxury Homes
Huntersville. NC Luxury Homes
Denver, NC Luxury Homes
Davidson, NC Luxury Homes
Troutman, NC Luxury Homes
Statesville, NC Luxury Homes
Sherrills Ford, NC Luxury Homes
Lake Wylie Luxury Homes
Lake Wylie Luxury Homes 2
Weddington, NC Luxury Homes
Waxhaw, NC Luxury Homes
Mint Hilll, NC Luxury Homes
Charlotte Luxury Living
Cobblestone Luxury Community
Craig LePage Realtor Blog
Craig LePage Realtor Broker
Charlotte Luxury Living Information
Lake Norman, NC Real Estate News
Living at LKN Blog
craiglepage.point2agent.com
watertreelanding.realivent.com
CraigLePage Plaxo Profile
LinkedIn Profile
FaceBook Profile
Localism Profile
Huntersville Golf Community
Lake Norman Custom Homes
Lake Norman Luxury Communities
YourCharlotteLuxuryHome.com
Jim Phelps Signature Collection