Waxhaw Luxury Homes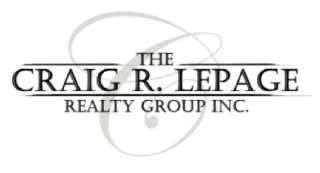 Charlotte Area Featured Listings
| | | |
| --- | --- | --- |
| Town: Waxhaw | Year Established: 3,600 | County: Union |
| Est. Population: 3,600 | Population Per Sq. Mile: 1256 | |
| Est. Household Income: $66k | Median Resident Age: 32.7 | Est. Home Price: $201,000 |
| Miles From Charlotte: 20 | | Zip Code(s): 28173 |
Nearby Towns: Weddington, Marvin, Mineral Springs, Lake Wylie, Wesley Chapel, Monroe, Indian Trail
Waxhaw, NC is located just south of the city of Charlotte and has a population of just under 4,000. Its lower taxes beautiful landscape and quality schools have made it one of the Charlotte areas leading places to live. Beautiful homes, rapidly growing commercial and retail real estate has made convenience and job growth strong points for Waxhaw as well. With an average family income of just over $65,000 annually, Waxhaw surpasses the North Carolina average of $45,000 annual family income. Some of the nicest homes in the Charlotte area are found in Union the County area were Waxhaw is found.
If the slide show is not working correctly click "F5" on your keyboard.....
Marvin Creek Marvin Creek
Marvin Creek ($600's to $900's) Waxhaw / Marvin / South of Charlotte
Marvin Creek is a planned luxury community developed by national builder, Toll Brothers and is located in Waxhaw just 20 minutes from downtown Charlotte. The community offers large home sites, many different home designs and a vast number of amenities for the entire family to enjoy. Fit for a family, Marvin Creek offers the complete planned luxury community experience couple with a strong school system.

Chatelaine Luxury Home Community
Chatelaine - Weddington / Waxhaw / South of Charlotte ($800's to $1.5 Million)
Chatelaine is the diamond rough when it comes to luxury home communities in south Charlotte. Although Chatelaine does not get much press amongst the Skycrofts and Longview's in the south Charlotte area it is truly in my opinion one of the nicest luxury home communities. Somewhat small in size Chatelaine offers a gated entry, large home sites and breathtaking home designs. Residents enjoy a peaceful community pond and walking trails.


Providence Downs & Providence Downs South
Providence Downs Waxhaw / South Charlotte ($400's to $2.5 Million)
Providence Downs and Providence Downs South are two adjoining luxury home communities about 1 mile south of the city limits of Charlotte in Waxhaw. This large multi-phased luxury community offers large home sites averaging nearly 1 acre in size. Many of the leading luxury home builders in the south Charlotte area have signed on as preferred builders at Providence Downs. With a very high ranked school system, great community features and beautiful community layout, Providence Downs is high on the list of places to live for families looking for luxury living.

Kingsmead Luxury Home Community
Kingsmead Waxhaw / South Charlotte ($800's to $1.25 Million)
Kingsmead is a luxury home community located in Waxhaw just south of Charlotte. It convenient location offers suburban life with just a short drive into downtown Charlotte. Excellent Union Country taxes and quality schools lay the ground work for families looking for the perfect place to settle.
The Gardens on Providence Waxhaw / South of Charlotte ($700's to $1.5 Million)
The Gardens on Providence is a Luxury Home Community located in Waxhaw, NC. This private community offer spectacular custom homes on 1/2 acre lots, a community pond, tennis courts and beautiful gardens throughout. New homes are available for purchase. For further information about The Gardens on Providence contact Charlotte's Luxury Home Specialist: Craig LePage at 704-618-2412
Firethorne Golf & Country Club (Marvin, NC)
Firethorne ($600's to $2.6 Million) Marvin / South of Charlotte / Partial S.C.
The Firethorne Golf and Country Club community is located south of Charlotte and is described by many as the one of the leading Luxury Communities in the Charlotte area. The beautiful rolling hills, perfectly manicured golf course and amenity-laden country club create the perfect backdrop for the finest luxury, custom homes Charlotte has to offer.
Sedgefield
Sedgefield Waxhaw / South of Charlotte ($900's to $5 Million)
Sedgefield is a beautiful gated community in Waxhaw south of Charlotte. This Private Gated Luxury Community offers stunning homes on large home sites. Residents enjoy the tranquil sites around the community pond and heavily wooded home sites. Prices at Sedgefield range from $900k to $5 Million. For further information or a personal tour of homes at Sedgefield, contact: Charlotte's Luxury Home Specialist Craig R. LePage at 704-618-2412.

WOODHALL
Woodhall Waxhaw / South of Charlotte ($800's to $3 Million)
Woodhall is an elegant gated equestrian themed community in Waxhaw, South of Charlotte. Residents enjoy large home sites ranging from one to two acres in sizes as well as a number of different amenities for the whole family to enjoy. If you are looking for prestige, gated privacy, large home sites and beautiful homes, Woodhall is a community you should take a look at. If you are interested in purchasing a home at this community contact: Charlottes Luxury home specialist Craig R. LePage at 704-618-2412
Skyecroft
Skyecroft ($900 to $3.2 Million)
Skyecroft located in Weddington/Waxhaw, NC just south of Charlotte is a European themed community. Residents enjoy the private comfort of a gated community and large green areas, waterfalls, a pond and full gamut of amenities. Low taxes and great schools make Skyecroft a favorite among families looking for the perfect luxury home community.
Email: E-mail
Website: www.YourCharlotteLuxuryHome.com
Charlotte Luxury Community Directory
Golf Course Communities
Waterfront Luxury Homes
Equestrian / Horse Friendly Communities
Gated Communities

Lake Norman Luxury Homes
Mooresville, NC Luxury Homes
Cornelius, NC Luxury Homes
Huntersville. NC Luxury Homes
Denver, NC Luxury Homes
Davidson, NC Luxury Homes
Troutman, NC Luxury Homes
Statesville, NC Luxury Homes
Sherrills Ford, NC Luxury Homes
Lake Wylie Luxury Homes
Lake Wylie Luxury Homes 2
Weddington, NC Luxury Homes
Waxhaw, NC Luxury Homes
Mint Hilll, NC Luxury Homes
Charlotte Luxury Living
Cobblestone Luxury Community
Craig LePage Realtor Blog
Craig LePage Realtor Broker
Charlotte Luxury Living Information
Lake Norman, NC Real Estate News
Living at LKN Blog
craiglepage.point2agent.com
watertreelanding.realivent.com
CraigLePage Plaxo Profile
LinkedIn Profile
FaceBook Profile
Localism Profile
Huntersville Golf Community
Lake Norman Custom Homes
Lake Norman Luxury Communities
YourCharlotteLuxuryHome.com
Jim Phelps Signature Collection